Diese Veranstaltung hat bereits stattgefunden.
Revolution Eve Releaseparty "Pandora"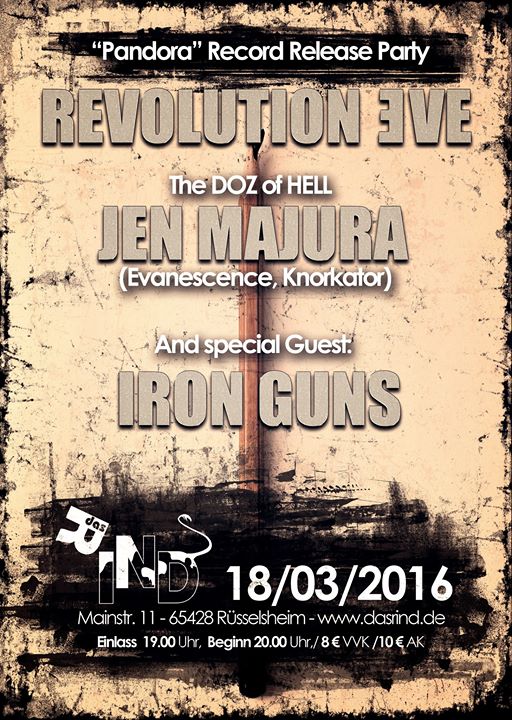 It is Time for a REVOLUTION!
After a year of hard work, it is DONE! Revolution Eve is proud to present: "PANDORA", our first Longplayer.
And to celebrate that in the best way possible, we invited our good friends:
– JEN MAJURA´s DOZ of HELL (Knorkator, Evanecense)
– IRON GUNS
Don´t miss this amazing event!